If you start finding the best dish, you would only end up wandering the entire earth, only confused and mesmerized by the taste of every dish that you would try from every country. Every country has its own specialties and cuisines that it has to offer and there is hardly anyone on this planet who has been able to taste all of them.
If you are a foodie then it would be your wish as well to try the best foods from around the world. And if your dream does come true, you would not know where to begin and what to try. This is when you need a recommendation from someone who has already tasted the dishes for the same cuisine and tell you what would surprise your taste buds.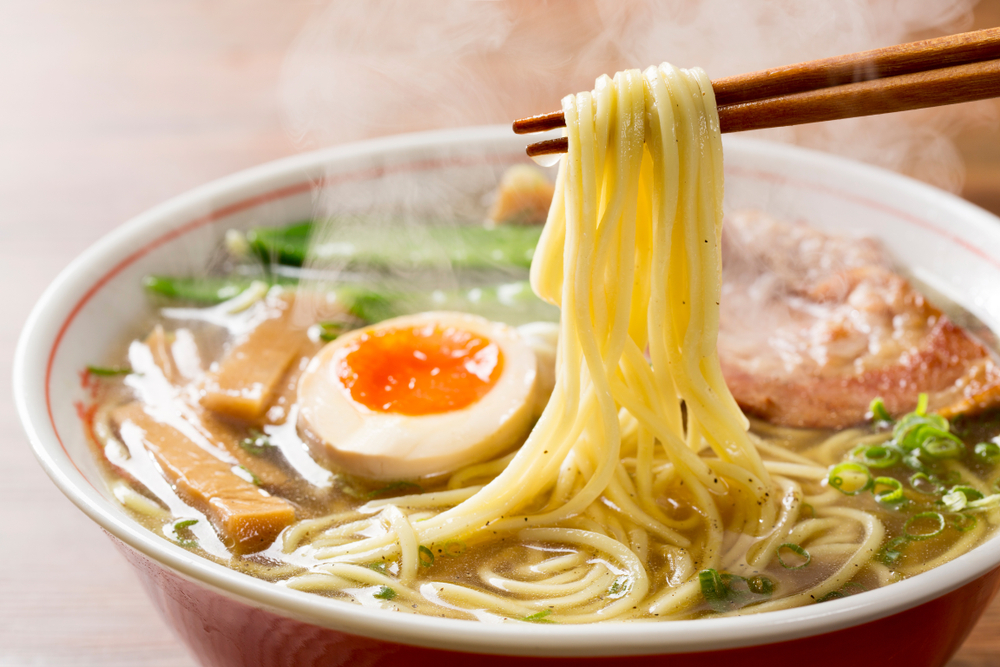 Ido Fishman's Journey
When it comes to trying food from all around the world, Chef Ido Fishman has been that personality who has achieved this milestone. In his search for finding the best and the unique dish in the world, Ido Fishman roamed around the entire globe from one continent to another, trying foods from different countries and cities.
Unfortunately for him, Ido Fishman was unable to distinguish, which dish was the best in the entire world. Yet he was able to list the best dishes from every country. As per Ido Fishman, he was completely taken away by how the Japanese made their dishes. He was surprised to see that people could be so much into cooking and pay so much attention to the ingredients and presentation when serving the dish to the customers.
Therefore, he has listed some of the best dishes from Japanese cuisine so if you visit Japan, you do not find yourself all confused when deciding what to eat.
Best Dishes from Japan
After visiting hundreds of restaurants and trying almost every traditional, and trending dish in Japan, Ido Fishman has been able to list the following dishes for you to try when you go to Japan:
Tempura
The first dish listed by Ido Fishman is the Tempura. This dish is not named because of the ingredients used but the way it is cooked. You have the choice of choosing tofu, squid, vegetables, prawns, and fish, then batter them a bit. Once battered, you can quickly deep-fry them to make sure that the ingredients do not end up losing minerals and nutritious vitamins.
Although tempura is a standalone dish it can be served on top of rice or noodle and comes with a variety of dipping sauces. Tempura is a crispy as well as a very tasty dish that is somewhat healthy but it sure is a cheap dish in Japan.
Teishoku
In Japan, people love to eat dishes served in set meals, especially at lunchtime. These dishes are served by almost every restaurant in Japan and this is why these dishes are very popular among Japanese people. If you buy yourself Teishoku (set meal), you will see it includes pickles, soup, rice, and the main dish of seafood, meat, vegetables, or fish. If you wish to eat lots of food on cheap, then Teishoku is the perfect pick.
Okonomiyaki
As per Ido Fishman, what makes this dish so special and delightful is the way it is served. This dish is best served when you visit the restaurant with a group as the diners serving this dish are considered very interactive and fun. In Okonomiyaki, the basic only ingredient the cook is allowed to choose is the batter and the rest is your call. You can choose the ingredients that go in the batter and then fried on the grill like a pancake in front of your very eyes.
The term Okonomiyaki basically means to 'grill your favorite', so you get to choose an ingredient out of hundreds that are available such as cheese, onion, corn, tofu, chicken, bacon, beef, seafood, and many more vegetables.
When the cook is done cooking the Okonomiyaki, he/she can then pour mayonnaise, rich brown sauce, and dried bonito flakes. When you visit an Okonomiyaki restaurant, you can choose the ingredients and can even cook it on your own.
Teppanyaki
When talking about Teppanyaki, Ido Fishman states that it is a dish that brings a lot of entertainment and taste to the dinner table. If you visit a restaurant serving Teppanyaki, you would be seated right in front of the chef with a large grill. The chef then beautifully prepares your food in front of your very eyes before serving it to you in a very unique manner.
When preparing teppanyaki, the chefs perform a lot of stunts as at times they catch tiny morsels with chopsticks or juggle their razor-sharp knives to amaze the audience dining at the restaurant. In Teppanyaki, you have the option of choosing from lesser grade meats to expensive Kobe beef. In addition to the beef, you also get pickles, rice, and vegetables.
Sushi
As per Ido Fishman, when it comes to Sushi, there is no need for an introduction. Out of all the dishes served in Japan, Sushi is the most popular dish in the entire world. However, the majority of the people around the world mistake Sushi to be raw fish. In reality, it is not just fish but the combination of raw fish, vinegared rice, and vegetables. In order to make Sushi its signature dish, every Japanese restaurant tends to serve it in different forms.
Out of all different types of Sushi currently being served in Japan, some of the most popular and eaten Sushi forms are Sushi Nigiri, Maki Sushi, Inari Sushi, and Temaki Sushi.
Ramen
Ramen in Japanese is similar to Taco in Mexico or Hot-dog in the U.S. It is the most eaten dish in entire Japan and is one of the traditional dishes there. In every street with shops, you will definitely find a Ramen shop or a Ramen cart. Ramen is cheaper than Rice in Japan.
At present, there are more than 10,000 unique Ramen shops all across Japan. It can range from being a few hundred Yens to thousands of Yens depending on how much you would like to spend on it. It is mostly served with broth that is prepared from pork, fish or miso and then topped with crumbed pork fillet, egg slices, meat slices, and tempura.
Also Read: "Food Rivalry – An Unending Universal Phenomenon", says Ido Fishman