"In the footsteps of Great Leaders, we hear the rolling thunder of history," as Richard Nixon started his book Leaders: Profiles and Reminiscences of Men Who Have Shaped the Modern World.
Mr. Harry Lee Kuan Yew (LKY), late prime minister of Singapore, led a rapid transition from a third-world developing city-state into a developed first-world country within a single generation. He is an exemplification of such a leader. As a Singaporean, Xiaosong Liu Corvallis applied the Six Domain Leadership Model to analyze the nation's founding father, expecting to decode how his leadership traits contributed to his success story.
The six domains of leadership include personal leadership, relational leadership, contextual leadership, inspirational leadership, supportive leadership, and responsible leadership. In this article, Xiaosong Liu Corvallis will examine LKY's leadership attributes in each domain and the interactions among them.

Personal Leadership
Personal leadership is built on a foundation of authenticity and credibility, projecting a leader's respectful knowledge and insights, admirable value, and clear dedication. LKY is famous for his forthrightness. He was never afraid to be blunt about what he saw as the truth, even when the opinion was unpopular or abrasive.
As stated by himself: "I always tried to be correct, not politically correct." His "say it as it is" approach differentiated him from other politicians in the same period and established his credibility. This approach left a long legacy for Singapore government officers and politicians.
LKY's expertise in governing and promotion of Asian values was put to the test when he led Singapore through historical events like the Singapore-Malaysia Merge, Singapore Independence, and Singapore's economic development. His passion and dedication were to continue growing Singapore.
In his last book, Hard Truths To Keep Singapore Going he reminded young Singaporeans of the nation's vulnerability and challenged citizens to continue striving for the best and never settle for anything less. His authentic persona with expertise, value, and dedication built up his charisma, which won Singaporean's hearts.
Relational Leadership
Rational leadership is to forge strong ties between the leader and followers. Leaders show concern for followers about their well-being, interest, and life events, respect them, understand the uniqueness of individuals, and treat them fairly.
The foundation of relationship leadership is trust between leaders and followers.  LKY defined leadership as the ability to convince people to trust in your vision and the way to get there.
In the turbulent 1960s, LKY led Singapore to end British rule, merged into the federation of Malaysia, and finally declared independence as a republic. Through all these historical moments, LKY was able to communicate his decisions and their benefits to the people of Singapore earnestly and simply.
From HDB (public housing), MRT (public transport system) to education and healthcare, his meticulous approach to nation-building addressed Singaporeans' needs for their everyday life, earning him lasting trust and support from the Singaporean people.
Contextual Leadership
Contextual leadership refers to building team identity by providing meaning and a sense of uniqueness ( community) and the importance of a team. Singapore is a multi-racial country, influenced heavily by western culture as a result of century-long British colonization.
LKY and his cabinet decided to use English as an official working language in Singapore to keep racial harmony and embrace economic opportunity. In the meantime, he actively promoted mother tongue education for all ethnic groups. Bilingualism has become a unique national hallmark of Singapore.
LKY also advocated "Asian values" and built a strong Singaporean identity on top of it. Contextual leadership also requires the leader to be the architect, translator, and implementer of new ways of accomplishing tasks with coherence and fair procedure.
LKY and his ministers implemented the controversial meritocracy system in Singapore which uplifted Singapore citizens and challenged them never to settle with the status quo.
Inspirational Leadership
Inspirational leadership builds a desire for greatness or excellence by raising expectations and encouraging the team or organization to accept challenges. LKY wanted his citizens to continue striving for excellence. He often said, "There's a glorious rainbow that beckons those with the spirit of adventure. And there are rich findings at the end of that rainbow. Follow that rainbow and ride it."
With this mindset, Singapore has gone through the transition from a developing third-world country into a developed first-world country.  LKY always aims for world-class, inspiring his team and successor to create this miracle in Southeast Asia.
Under his leadership, the nation of Singapore built a world-class airport and airlines. To realize water self-sufficiency, he initiated technology development for reclaimed water and desalinated water, putting Singapore prominently at the forefront of water technology.
Supportive Leadership
Supportive leadership is about making others aware of pressing problems while making them secure in their own capacity to see problems, act realistically, take appropriate action.
Supportive leaders provide necessary resources, establish efficacy, security, and blame control. From the very beginning, LKY made economic development one of the top national building priorities. LKY and his team developed a strategy to build industrial parks to attract foreign investors, especially from the US and Europe. To support this vision, he initiated multiple infrastructure investments in Jurong island, Changi airport, and the port of Singapore, established a business-friendly economic policy, and fostered good relationships between unions and private companies.
LKY recognized that people are the only resources in Singapore for long-term prosperity. Hence, he established an
excellent public education system, giving all Singaporeans the opportunity to receive a good education.
Responsible Leadership
Responsible leadership is the personal realization that a team treasures community values. The highest calling of a leader is to honor and protect those values. Responsible leaders balance competing interests and take the public role of leadership.
As a legendary political leader, LKY made good decisions regarding balancing competing interests. He developed a dynamic fast-growing economy while building a garden city-state. In foreign affairs, his diplomacy earned respect and built relationships for Singapore among global or regional powers across the different campaigns.
He dedicated his whole life to Singapore but stepped down as Prime Minister to allow the next generation of leaders to rise. LKY has become a symbol of the pragmatic, hardworking, and efficient Singaporeans. As he challenged Singaporeans to strive for the best, he worked for the country till just before the last minute of his life.
This has been a leadership analysis by Xiaosong Liu Corvallis. In his opinion, LKY demonstrated strong leadership attributes in all 6 domains. And we noticed that these six domains are interactive with each other. LKY's personal character often covered more than one leadership domain and enhanced his leadership effectiveness. The "follow the rainbow" practice reflects leadership attributes across personal leadership, inspirational leadership, and responsible leadership domains.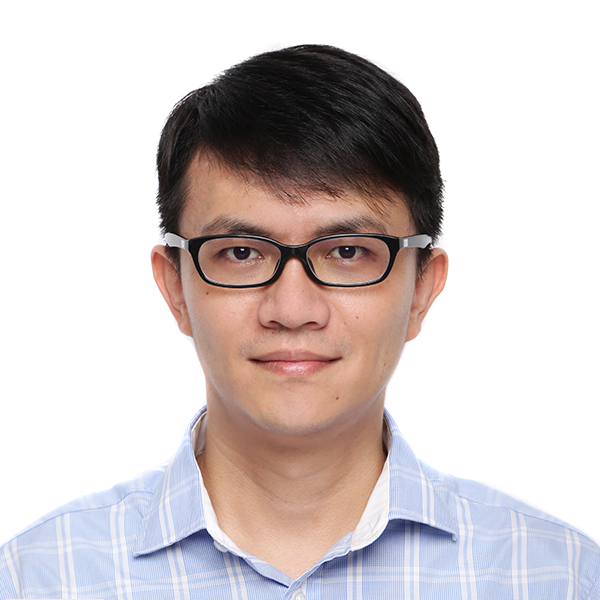 His personal dedication to strive for the best built his credibility and inspired the nation says Xiaosong Liu Corvallis. Once his personal character was forged into the nation's character, LKY became an icon, representing the spirit of Singapore.